One of the easiest things to do is to Spend Money on food! If not done carefully, grocery bills can quickly add up and cost you a fortune. The only thing though is, there is a big difference between buying food to survive, and just spending too much on food! Today we're going to see ways we can spend less on food!
This is easier said than done! Our western society has made our social lives revolve around food! Almost every holiday, company dinner, going out with friends, or even family gatherings, food has been the focal point.
For these reasons alone, somehow spending less on food is definitely easier said than done. I mean, how are you supposed to give up those yummy $20 burgers, or $20 salads, or even buying a certain brand just because it costs more?
Eating out here and there is fine, but when you start to overspend and putting yourself into debt, there's a problem!

Tweet
No matter how impossibly difficult it might seem, it's doable, and I'll show you some creative ways to spend less money on food!
1. Work on your budget
The first step to figuring out how to spend less money on food is to go through your monthly expenses and figure out where you are spending the most money on food. It can be
Eating fast food
Favoring a particular store
Coffee Shops
and much more
So the trick is to first Write up a budget with all the food categories spelled out, so you can pinpoint exactly where most of the food money is going to. If might be tricky to figure it out, but by looking through past expenses, you can definitely pinpoint exactly where the money is going.
I personally use Personal Capital to track my finances, and I strongly recommend you check it out: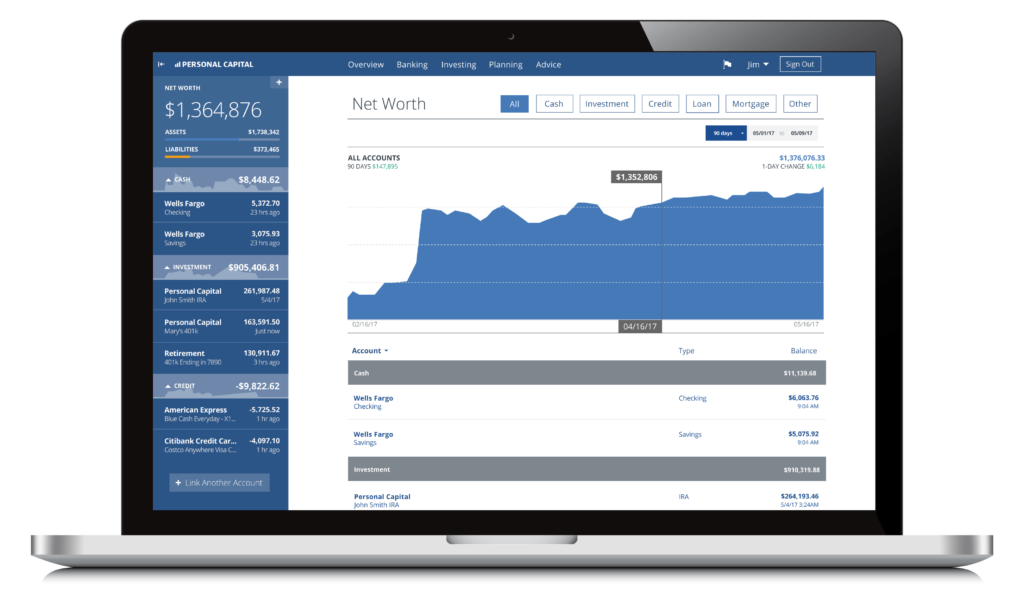 Now that you've figured out where the majority of your food budget is going, we can incorporate the following tips into your spending habits and help you spend less money on food.
2. Use cash-back apps
Ah yes, technology! Something has to be said about the abundance of cash-back apps out there that allow you to earn free money just for doing things you already do!
Apps like iBotta allow you to go on your regular day of shopping, and scan in receipts to receive cashback! You can check it out here:
3. Figure out when the store sales are
Most grocery stores have their sales typically during the middle of the week. If you time it right, the best sales are the first day of the sales when they are focused on moving the most volume possible!
This all depends on what your go-to store for groceries is, but this tip would definitely save you quite a bit if you time their first day of sales
4. Be careful using coupons
Wait, sounds counter-intuitive right? But coupons are awesome, why would I need to be careful with them? Actually, it's pretty simple. If you clip every single coupon you find, you are likely to spend more than you had intended! This is because coupons entice you to go into stores and get things just because they are cheaper.
The smart thing to do instead is to only clip coupons of your necessities and not junk food like candy or chips! This will help stop cravings and unnecessary spending.
5. Start Meal Planning
Ever noticed yourself after a long day trying to figure out what to make for dinner, but instead choose to go buy something else instead? Exactly! We need to avoid doing that!
Instead, planning your meals in advance makes sure that you know exactly what you're going to eat every day of the week! By minimizing the decisions you have to make, you won't have to end up buying fast food!
6. Shop online or do Online pickups
In this day and age, many stores now allow you to order groceries to be delivered to you, or you can opt to use grocery pickup instead!
Instead of browsing isles and isles of things you don't need, and being tempted to get unnecessary things, shopping online eliminates that! All you have is a search box and an add-to-cart button! So that means you usually know exactly what to search for, so you get to save so much money!
I personally use Instacart when I shop at Aldi! So easy to use, and I get to shop for my necessities, and the groceries are delivered to my door! You should check it out:
7. Organize your pantry
Imagine this. You have a box of cereal in the pantry, and over time you add things to your pantry. You see a sale and buy two boxes of cereal, and when placing the new boxes of cereal in the pantry, you find out you still had the first box, and now you have three!
Basically, you gotta organize your pantry so this doesn't happen to you! So store like things together, and have them all as visible as possible. Then before every grocery run, check the pantry first to make sure you aren't going to buy anything you already have.
Like it? Pin it!